Downtown Central Islip was selected as the winner of the $10 million Downtown Revitalization Initiative (DRI) in the Long Island region. New York State's Downtown Revitalization Initiative seeks to "transform communities ripe for development into vibrant neighborhoods where the next generation of New Yorkers will want to live, work, and raise a family." State funding can be used to fund eligible capital projects that have the potential to spark economic vitality and growth in downtown, including projects that:
Improve Central Islip's downtown as a source of economic growth, expanding current businesses, recreational uses, and housing.
Retain and attract a diverse group of people of all ages, ethnicities, and incomes.
Enhance quality of life for Central Islip residents.
Ensure that growth and investment benefit everyone.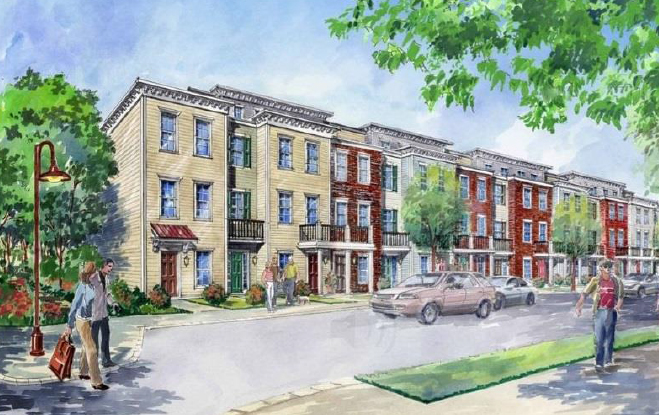 What are Eligible Projects?
DRI funds can be used towards capital projects such as:
Public Improvements
Investments in infrastructure to support projects such as streetscape improvements and traffic safety enhancements. Projects can also include physical improvements to or expansion of commercial space, including façade and sidewalk enhancements.
New Development or Rehabilitation of Existing Structures
Development or rehabilitation of real property, including pre-development and pre-construction activities, to create mixed use, transit-oriented buildings or new dining venues.
Public Amenities
Public arts, cultural offerings, and facilities such as arts centers and performance venues.
---
Vision Statement
Central Islip will be a vibrant, walkable, and transit-oriented downtown that sustains thriving businesses, restaurants, quality housing, and recreational facilities today and into the future to retain and attract residents, workers, businesses, and visitors of all ages, ethnicities, and incomes.
---
Projects are eligible for State DRI funding if they are located within the boundaries of the Central Islip downtown study area, generally located between Suffolk Avenue and Smith Street along the Carleton Avenue corridor.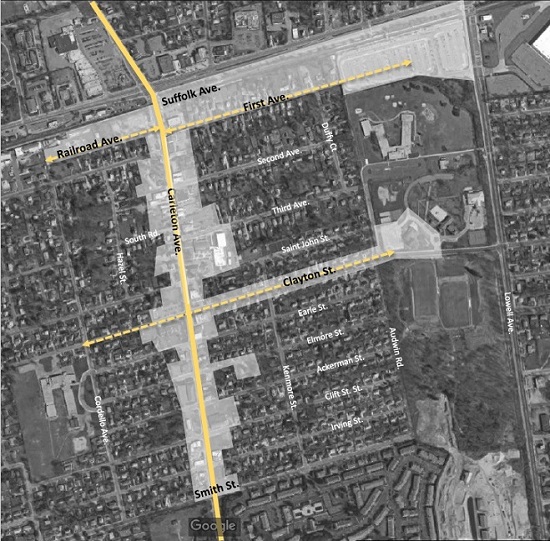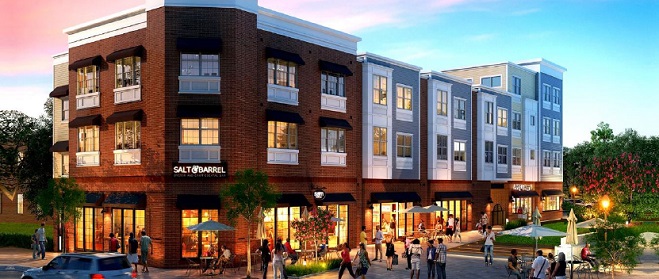 What Is the Process? How Do I Get Involved?
The DRI is a six-month process that commenced on September 14, 2018. Sponsored by New York State Department of State (DOS) with support from planning consultants led by HR&A Advisors, the DRI for Central Islip is led by a Local Planning Committee (LPC) comprised of representatives from the Town, as well as leaders from the community at-large, civic organizations, businesses, and the Regional Economic Development Council (REDC). Town Supervisor Angie Carpenter and Belinda Pagdanganan of the REDC are co-chairs of the LPC.
LPC members will meet monthly to help shape the vision for downtown revitalization, support public engagement, and Identify projects for the plan. LPC meetings are open to the public. The next LPC meeting will be held on Thursday, March 7 from 5 pm to 7 pm in the Town Board Room, 655 Main Street, 2nd Floor, Islip.
Local Planning Committee Members
| Name | Organization |
| --- | --- |
| Angie Carpenter (Co-Chair) | Town of Islip |
| Belinda Pagdanganan (Co-Chair) | Regional Economic Development Council |
| Frank Boulton | Long Island Ducks |
| Debbie Cavanagh | Islip CDA |
| Margarita Espada | Teatro Yerbabruja |
| Anthony Farina | Park Row Homeowners Association |
| Kenneth Hahn | Resident |
| Rick Johnson | Central Islip Fire Department |
| Todd Johnson | College Woods Civic Association |
| Jim Morgo | Regional Economic Development Council |
| Nancy Manfredonia | Central Islip Council |
| Chris McGuire | Islip Chamber of Commerce |
| Russ Mohr | The Benjamin Companies |
| Renee Ortiz | Center for Social Justice |
| Mary Ann Pfeiffer | Youth Enrichment Services |
| Peter Rivera | Suffolk County Police |
| Norman Wagner | Central Islip School Board |
In addition, three community forums will be held to provide information about DRI and solicit feedback and ideas. The first community meeting was held on Monday, November 19 from 6 pm – 8 pm at the Central Islip High School Cafeteria.
The second community meeting has been rescheduled from Wednesday, January 9 to Monday, February 4 from 6:00-8:00 (Central Islip High School cafeteria, 85 Wheeler Road).
The third and final community meeting was held on Monday, March 18 from 6:00-8:00 (Central Islip High School cafeteria, 85 Wheeler Road).
A list of DRI projects for Central Islip which will be incorporated in the final Plan will be completed by March 2019. Please check back on this website for the latest updates.
For presentation materials and other information about Central Islip's DRI, please check New York State's official website: https://www.ny.gov/downtown-revitalization-initiative/long-island-central-islip.
Call for Projects Addendum FAQ 12/17/2018