Now Hosting Shellfish Cultivation Facility Tours!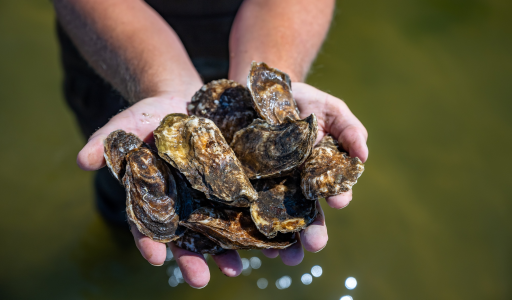 The Town of Islip is proud to announce the start of FREE public tours at Islip's Great South Bay Shellfish Cultivation Facility. The Town facility is dedicated to the responsible development of the aquaculture industry, expanding the Town's marine-based economy, as well as enhancing shellfish production and improving water quality in the Great South Bay.

The Cultivation Facility was recently featured in the Town's award-winning original documentary. The Blue Point Oyster.
Now, for the first time, the facility is opening up its doors to the public! These guided tours will show where and how we work to cultivate shellfish seed through lifecycle (from spawning to full grown), and will discuss topics such as the Town's involvement in restoration efforts, aquaculture, as well as our participation in research and education initiatives with local universities and non-profits.

Tours will be hosted on Wednesdays from 12:00 PM to 1:00 PM, for the first five (5) individuals to submit the sign-up form via the button below. Minimum age: 8 years old. Local schools and non-profit organizations who wish to schedule a private tour, may do so by contacting the Hatchery directly at (631) 595-3680 or This email address is being protected from spambots. You need JavaScript enabled to view it.. Schedule a Tour Today!